Introduction
Trifecta Poker Playing Cards engage the Trifecta in Horse Racing of Win, Place, and Show.
A Powerful blend of Horse Racing, Classic Poker games rules and all original Artwork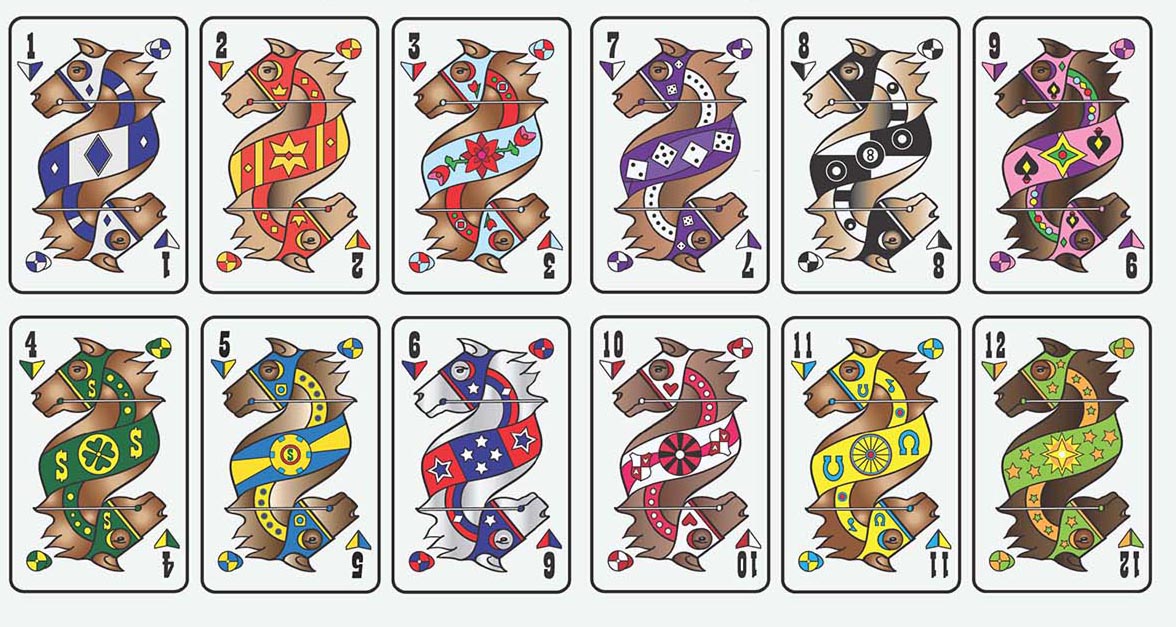 TRIFECTA POKER AND BLACKJACK13



There's a brand new Poker Game in Town!
So you're first question is
What's the Big Deal?
Well, perhaps just the most dramatic variation in the concept and visual appearance of playing cards since the original and now traditional poker cards of the French Renaissance! See the History of Playing Cards and our References section on our website.
This set of Race Horse Playing cards is a real game changer. For instance every card is a Face Card and there are no Kings or Queens, Jacks nor Aces. The Royalty here or the Ace of the Race is represented by what horse is the Winner of the Race. These cards wear Silks not Suits.
This is the only game that tells you the Winners before you Start. The only question is who holds the Winning hand. The objective of the Play is to determine if You hold a Winning hand and have a chance to take home the Cash. The Rules are Simple but you can't Win if you don't Try and it's obviously better if you Trifecta!
So who will be the Winner and who will Place and Show? Read the rules and you will know.
So make a run at the Trifecta and see for yourself why these cards are indeed a completely NEW and challenging Orginal Card Game. For more infomation and Rules clarifications then just email me here and ask me.
Regards,
The Poker Professor ™